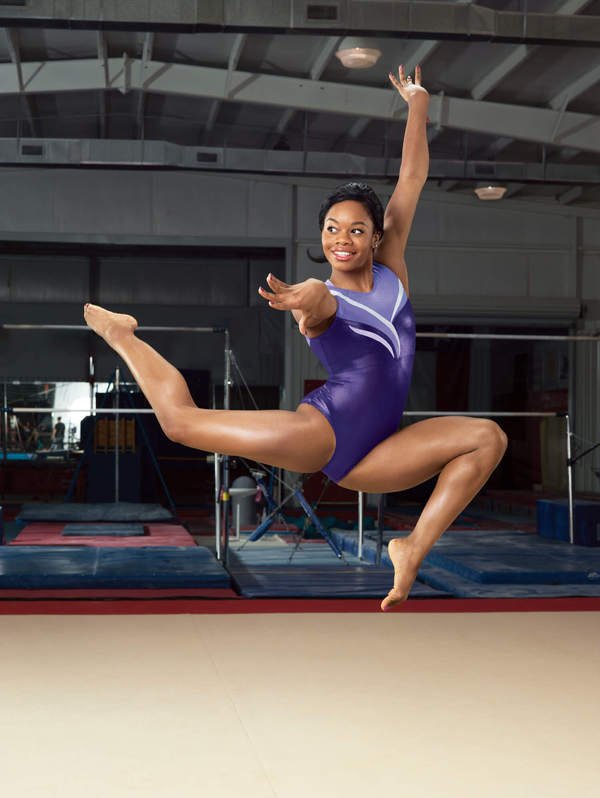 Gillette® Venus is teaming up with Olympic All-Around Gold Medalist Gabby Douglas this summer, to celebrate how, as an accredited female gymnast, she moves like no other. Gabby will show women a part of her life they haven't seen before – the everyday moves she makes that lead up to her performing her best – in and out of the gym.

"Venus has always been in my shower for as long as I can remember and I am so excited to be their new ambassador for this campaign. It's about celebrating movement and as a gymnast, that's at the core of everything I do," said Gabby Douglas. "Even out of the gym, my day is made up of all different kinds of movements, big and small – some the same as everyone else. I'm excited to bring this side of me to my fans and show them how having confidence is the key to rocking all of their moves!"

Gabby's passion for movement started at the early age of six, when she began formal gymnastics training. At only 14, Gabby moved from her Virginia Beach hometown to Des Moines, Iowa to begin elite training in pursuit of her dream to compete in the London 2012 Olympics Games. Gabby will attempt to defend her Gold medal title at the Rio 2016 Olympic Games this summer, and strives to become the first gymnast to win back-to-back All-Around Gold medals in The Olympics since 1968.

"Venus has always been dedicated to empowering women to reveal their most confident and beautiful selves, inside and out, so we are thrilled to support Gabby on her road to the Rio 2016 Olympic Games," said Carlos DeJesus, North America Gillette and Venus Brand Director. "Gabby is strong and self-assured and her dedication to her sport is an inspiration to girls everywhere; with her confidence as both an athlete and a young woman, she truly embodies the Venus brand ideals."

Just like Gabby, the Gillette Venus Swirl™ razor (Venus' most advanced razor) has moves like no other with proprietary FLEXIBALL™ technology for multi-dimensional movement around all of women's tricky areas. Offering a flawless finish every time, Venus Swirl™ gives Gabby the confidence she needs to perform at her best – both on and off the mat. Designed by women for women, Swirl offers smooth, flawless results, so women can save their best moves for outside the shower.