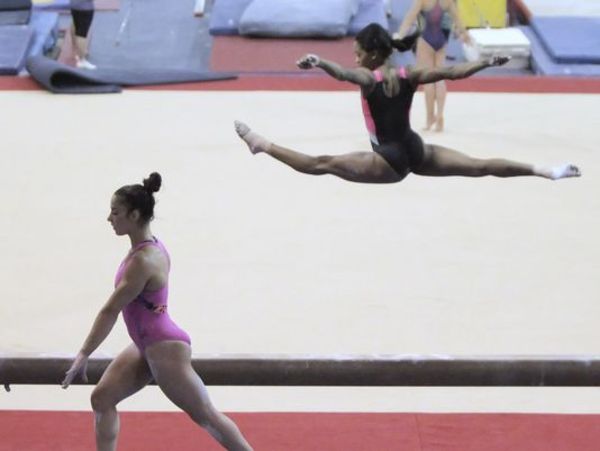 From USA Today - By Rachel Axon - Photo By Erich Schiegel

Maggie Nichols, Madison Kocian, Brenna Dowell and Mykayla Skinner also were chosen. National team coordinator Martha Karolyi will choose a six-person team and an alternate closer to worlds, which begin Oct. 23.

Skinner and Kocian were part of the U.S. team that won gold in this event last year, while Dowell was the non-traveling alternate. Skinner also won a bronze on vault at worlds.

This will be the first world championships for Nichols, who was injured during last year's world championships. But she finished second in the all-around at the U.S. Championships in August.

Raisman and Douglas both took time off after London but have slowly worked their way back. Raisman finished third in the all-around and first on floor at the U.S. Championships in August.

Douglas was fifth in the all-around competition at the same meet.

All competitors will have a tough time beating Biles, who is attempting the most difficult routines and executes them at a high level. She has won the all-around in every competition she's entered since the U.S. Championships in 2013.

Kyla Ross, a Fierce Fiver who was an all-around medalist at the last two world championships, withdrew from the final selection camp.