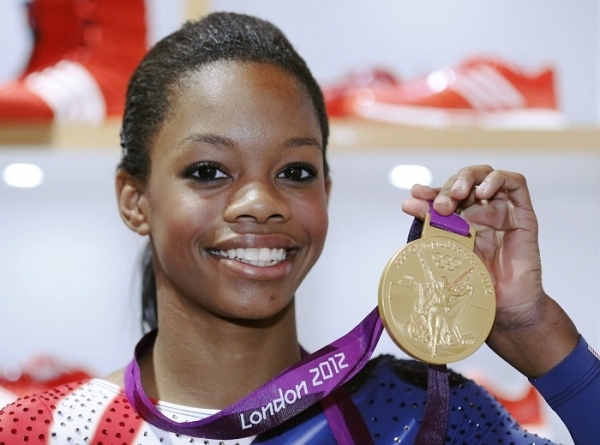 Our favorite gymnast is back in the spotlight.
Gold medalist and Virginia Beach native Gabby Douglas will work as a special correspondent for "Inside Edition" during the Super Bowl. Starting Jan. 28, Douglas will report on the NFL championship for the TV show, working on interviews and behind-the-scenes pieces.
The show's executive producer Charles Lachman says Douglas is "full of energy, charming, smart and likeable."
Douglas is a big football fan, though her favorite team - the New England Patriots - lost to the Denver Broncos on Sunday.