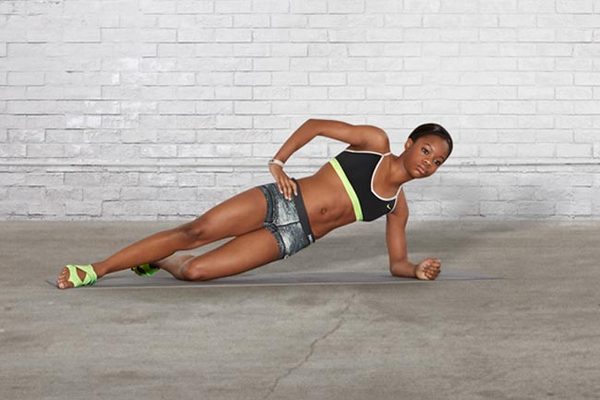 Last year, Gabby Douglas was conquering the London Olympics with her fantastic floor routine.
This year, she's conquering the highways.
Healthy Hollywood caught up with the Olympic gold medalist to talk about getting her driver's license and how she balances work and a healthy lifestyle.
Gabby, who turns 18 on New Year's Eve, has started taking her driving classes with the Mercedes Benz Driving Academy. When asked if she's a safe driver, Gabby smiled and said, "I am cautious when I drive; I always give it my complete attention."
She warns about the dangers of driving, too, such as distractions from texts.
"I believe distractions are what make teens make mistakes while they are driving," says Gabby. "We have to make sure that we are focused at all times."
Between her driving classes and homework, she finds plenty of time to train. When it comes to her day-to-day schedule, Gabby says, "I start my day off with breakfast and then I work out in the morning and afternoon. I usually work on my schoolwork in the evening after I'm done training."
Her secret to staying focused? Working on one thing at a time.
Gabby says she focuses "on each task or assignment as I'm doing it. I don't allow myself to think about what I need to do in the gym."
To keep her body in fighting shape for competitions, Gabby advises to "always stay active and make smart eating choices. If you're active, you'll always want to do something that requires you to move your body. I crave a good workout!"
Gabby also makes smart choices when it comes to foods. "I love to snack on veggies and fruits. I also make sure I get a lot of good protein in my diet. I'm not saying you can't splurge every now and then, but you have to be careful not to go overboard."