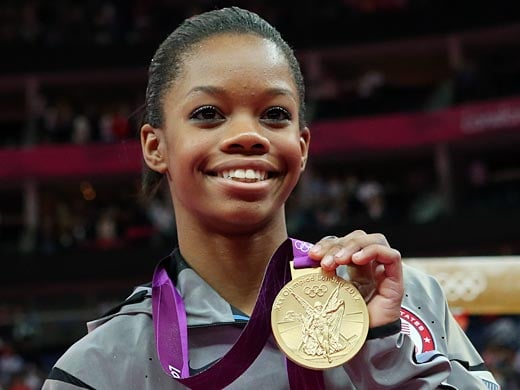 A packed room full of youth, their families and notable DeKalb County leaders were on hand Saturday to hear 2012 summer Olympic gold medalist Gabrielle "Gabby" Douglas speak.
Douglas was the featured guest for District 4 DeKalb County Commissioner Sharon Barnes Sutton's youth empowerment breakfast. The breakfast benefited Sutton's No. 1 project — the Youth Leadership Academy, which she founded several years ago.
"We're so proud to have her [Douglas] here this morning, and we're grateful that she's also committed to helping youth reach their fullest potential," said Sutton.
The Olympian gave special remarks to the academy students, who represent a variety of high schools in the county, as well as to youth there who were in gymnastics themselves.
Douglas touched on her family's past struggles and their determination to make sure she succeeded in her goals.
"My mom, siblings and my family keeps me grounded," said Douglas. "They have really been a blessing. You definitely need a support system, a foundation because that's what helped me. If I didn't have that I wouldn't have accomplished anything in life — they helped me through those tough times."
Perhaps a great example of perseverance, in last year's London Olympic games, Douglas cemented herself as the first African-American gymnast in Olympic history to become the individual all-around champion. She is also the first American gymnast to win gold in both the gymnastic individual all-around and team competitions at the same Olympic games.
"I used to doubt myself, but people always told me to believe in myself," said Douglas. "Go out there and shine, smile and enjoy yourself. You can do anything you set your mind to and that's why I wanted to share my story."
Yahrasiel Colbert, executive director of the leadership academy, said the program seeks to demonstrate that youth, when given guidance and educational opportunities, are more likely to be productive citizens.
"We're here this morning to salute the work of the students, staff and their parents and I want to encourage everyone in this room to get involved with this worthy cause," she said. "We are truly changing the lives of our children and community."