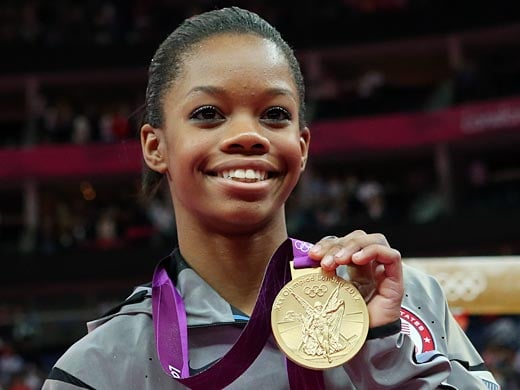 Two-time Olympic gold medalist Gabby Douglas, saluted VIBE with an interview about her life after the 2012 Olympics in London and her new book Raising The Bar. From book signings, TV appearances and training to prepare for the 2016 Olympic trials, Gabby definitely is flipping over any obstacle that may get in her way. After Gabby snagging the cover of the Corn Flakes box, she continues to show us why America loves her.
"Yeah I kind of do think of myself as a superhero and just flying high, and doing these crazy flips." Gabby tells VIBE. "Just representing the USA like the superheroes, like "America, I got your back."
Gabby's new book Raising The Bar 2 is out in stores now.