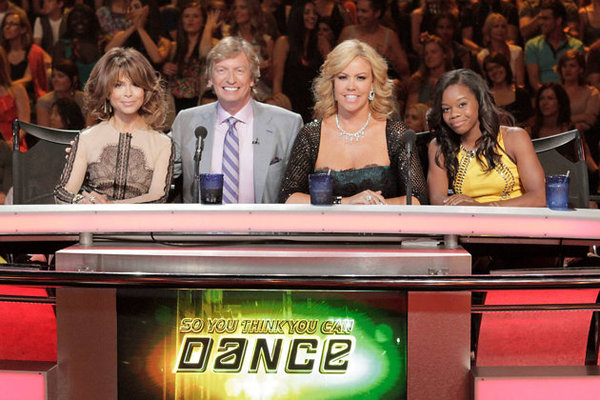 Gabrielle "Gabby" Douglas knows something about the dedication, training, and technique it takes to sweep a competition. The girl did win two gold medals at the 2012 Summer Olympics.
Now, it was her turn to sit at the judges' table.
On Tuesday night, Douglas served as a guest judge on Fox's "So You Think You Can Dance" for the show's second-to-last episode (and final competition) before the Season 10 winners are announced next week.
From the rehearsal studios and backstage to the brightly lit set, she also found the time to capture some behind-the-scenes snapshots for a Yahoo TV Instagram takeover.
And while the Olympian has said she won't be joining the dance competition next season, she's uniquely qualified to be dishing out scores.
Douglas may have quipped that she's a tough judge, but she knows exactly what the final four dancers are up against. She's even got the 180 kick to prove it — though she may have to give up the pepperoni pizza habit once she starts training for 2016.
In case you didn't catch Douglas's Instagram takeover as it was happening, we've assembled her snapshots for this exclusive photo slideshow.